When an exchanger pays bitcoin to a client, a network commission for the transaction is taken from the exchanger. If you make payments to clients according to the principle: 1 application = 1 transaction, then there are significant losses on network commissions.
In order for the exchanger to reduce costs on commissions, it is necessary to make mass payments on applications, when several addresses are combined into one transaction to pay out to customers. The more addresses in this transaction, the lower the commission for the exchanger = more earnings of the exchanger. Crypto exchanges work according to this principle when withdrawing funds to clients.
Block.io
We have already developed block.io paid auto payout module for Premium Exchanger 2.4 which supports mass payouts. If you do not use one, then more details about their tariffs can be found at https://block.io/pricing. For the payout to work, you need to install their library on the server.
How much can you save up
Mass payouts are appropriate when the exchanger receives at least 2 requests for bitcoin payouts or more within 10-15 minutes.
As of May 25, 2022 14:00 Moscow time, the recommended commission for sending is 22 sat/byte. See screenshots of fees from the ELECTRUM wallet below.
When sending bitcoin to 1 address, a commission of 0.00004928 BTC occurs. If you make 8 single transactions per hour, then the fee per day will be: 0.00004928 BTC * 8 * 24 = 0.00946176 BTC. For a month, this is 0.2838528 BTC or 8455 USD at the current rate (as of May 25, 2022).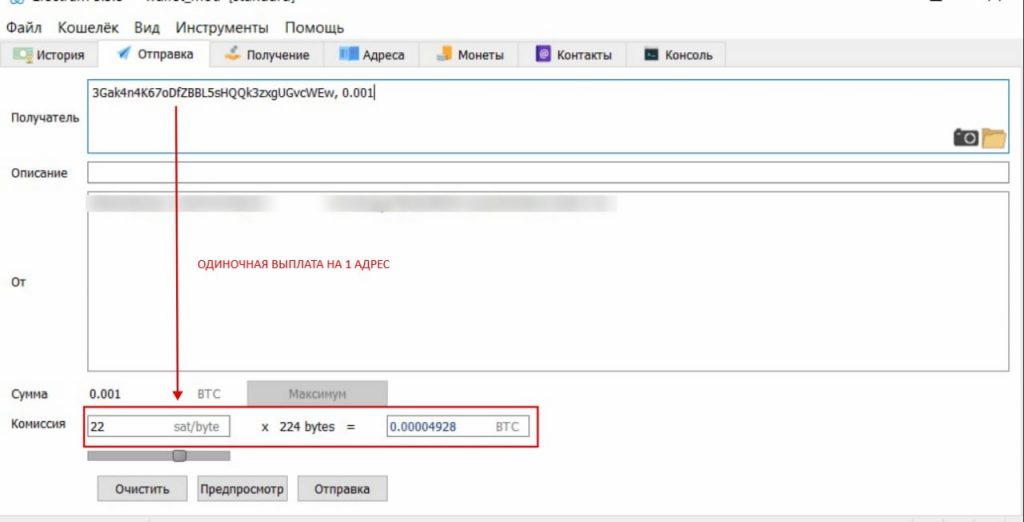 When sending bitcoin in bulk to 2 addresses, a commission of 0.00005632 BTC immediately arises. If you pay in bulk to at least two addresses every 15 minutes for 24 hours, then the commission will be: 0.00005632 BTC * 4 * 24 = 0.00540672 BTC. For a month, this is 0.1622016 BTC or 4820 USD at the current rate (as of May 25, 2022).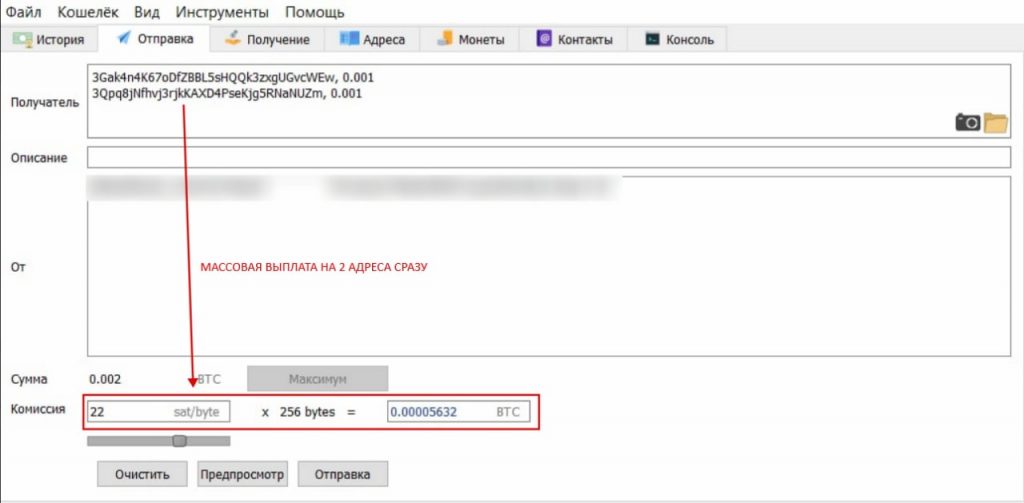 Total: 8455 USD – 4820 USD = 3635 USD – exchanger savings per month on network commissions when using the mass payout module.
Price
The cost of the finished module is $990 for all your licenses. The module is provided immediately after payment.
To purchase and for any questions, write to technical support.